How to support the film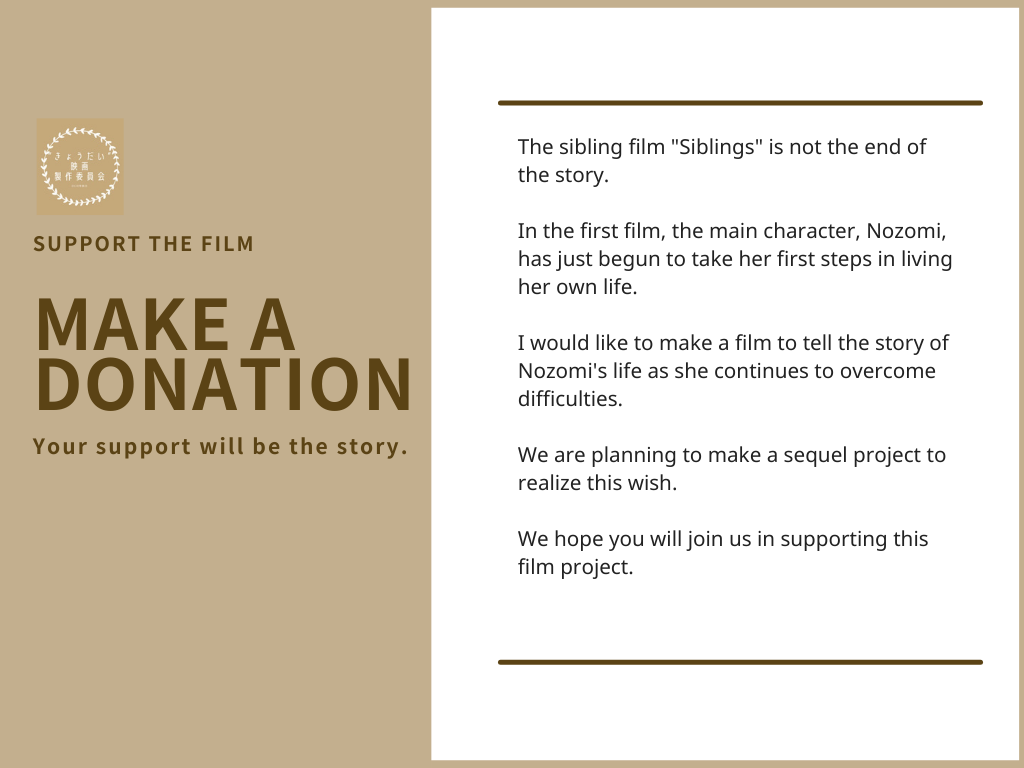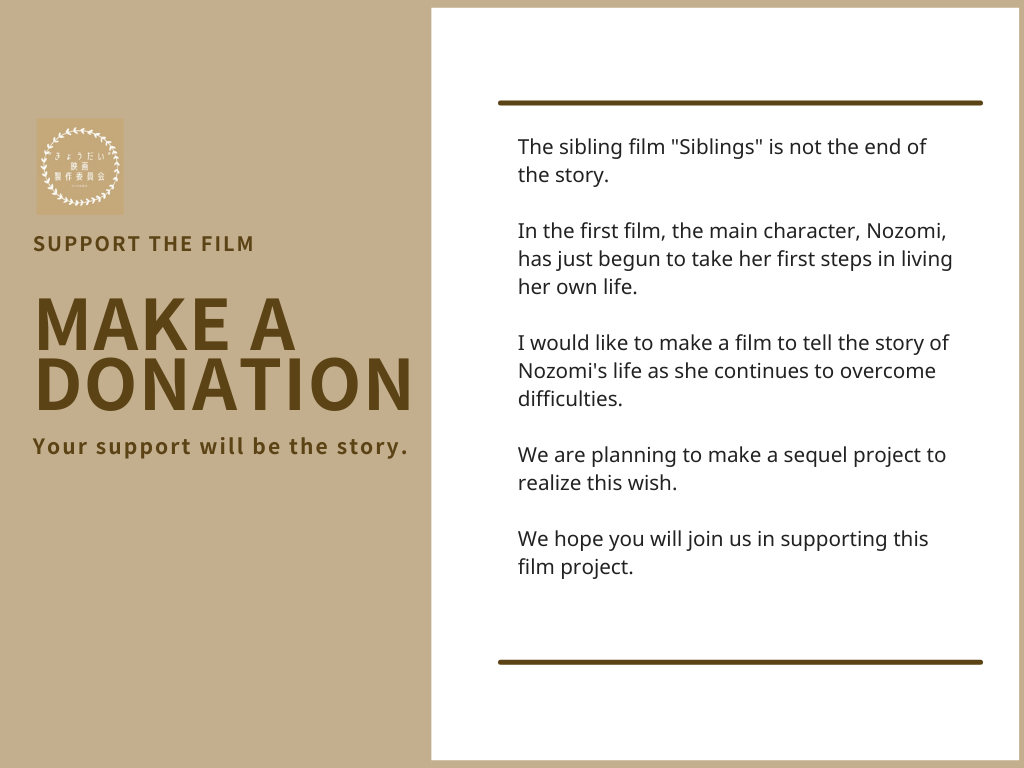 ーDetailsー
■Donation amount: Please choose from 30,000 yen, 50,000 yen, or 100,000 yen.
■Transfer method: You can choose PayPal or bank account transfer.
■Your name will be listed in the end roll of the next film.
※Click the button below to jump to the form.
---
Make a donation
---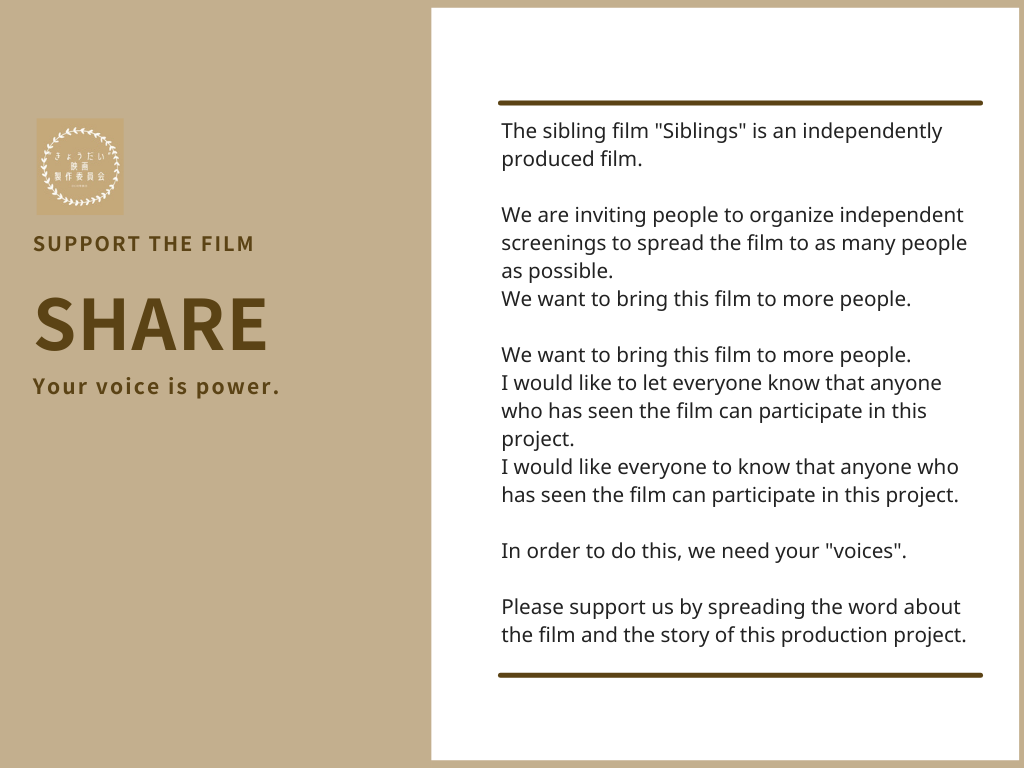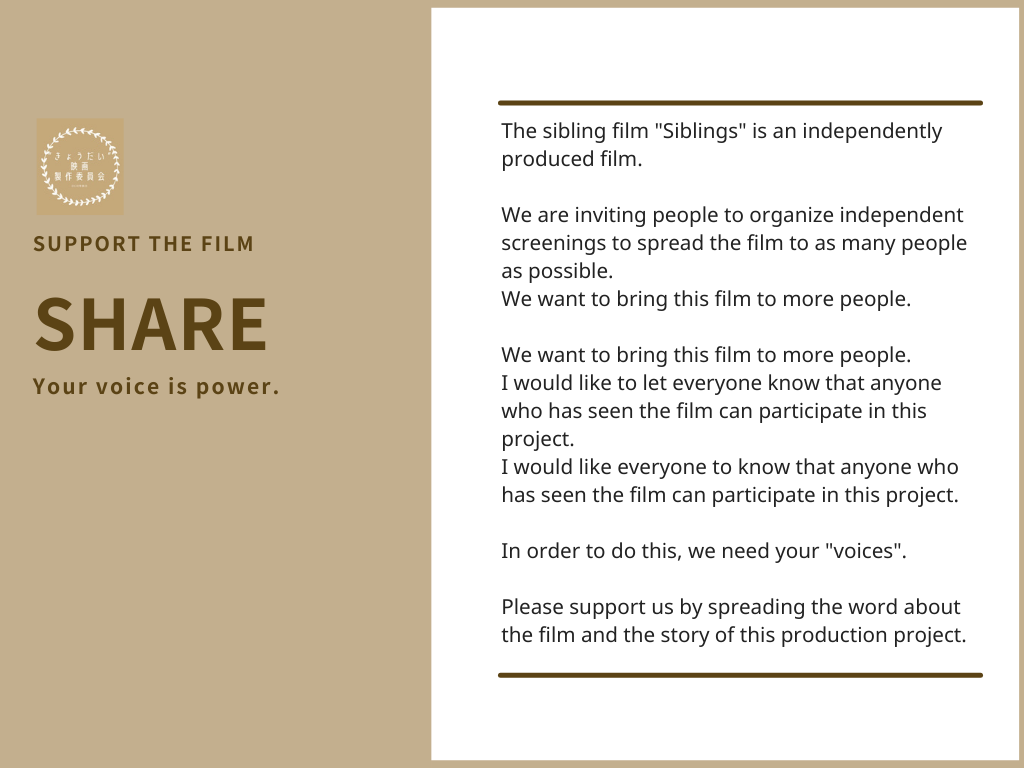 ーDetailsー
Various official SNS accounts.
This site provides the latest information about movies, screenings and events.
Please follow us and spread the word.
---
Share
---
ーThank you for your support!ー
Click here for the story of the film's production.